Whole Earth Gifts Is Proud To Offer You
Our Favorite Brands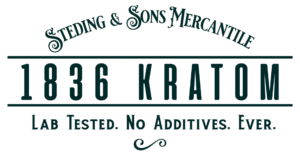 1836 Kratom (formerly known as Quantum Kratom) is dedicated to providing the fitness and wellness community with premium quality, lab-tested kratom at a reasonable price. We are proud to be an American Kratom Association GMP Qualified Vendor. Our team, and many of our loved ones, are kratom consumers; so we demand safe products for ourselves, our families and our customers. We take immense pride in playing a role in kratom advocacy, encouraging responsible and ethical regulation, sales and consumption. Every lot of our kratom is 3rd party lab tested by accredited laboratories, in the United States, and goes through our proprietary heat-sterilization process to help ensure a safe product.
KR8om™ by NUEVOtanicals®
We are a USA-based, scientific extraction laboratory & manufacturing firm that specializes in pLant extractions,
formuLations, & production of premium quaLity, ALL-NaturaL finished goods & services.
Our innovative & excLusive aLkaLoid isoLation technique uses ONLY pLant-based materiaLs to deLiver the purest, most highLy-viabLe concentrate avaiLabLe.
This Bio-based extract is masterfuLLy prepared into finished products using our proprietary formuLations, high-grade naturaL ingredients, & of course, Lots of Love..
NUEVOtanicals® is a proud manufacturer of extract-based components & products for some of the industry's Leading names & distributors within the ethnobotanicaL & herbaL sectors.
With absolute unrivaled potency & unparalleled quality Mitra Botanicals 100% Kratom Powders and Capsules are setting new industry standards.
Available in Red, Green, and White veins, our exclusive, sterilized supply is tested for the highest alkaloid content and consistent cleanliness by third party analysts.
GMP compliant manufacturing and our strict quality control measures ensure you of the finest quality kratom products available.
We want to give you plenty of options when you choose your Kratom powder.
Our Kratom powder is harvested for both maturity and potency.
We make sure to lab test each strain to ensure quality, cleanliness, and strength.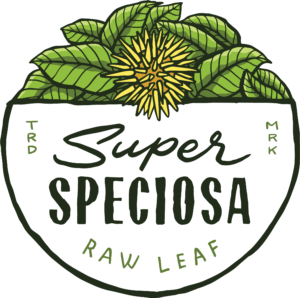 Super Speciosa is proud to be recognized by the American Kratom Association (AKA) as a Good Manufacturing Practices (GMP) Qualified Vendor. By earning this accreditation, our team has demonstrated its commitment to consumer safety and raising the bar for quality standards in the kratom community.
We know that transparency is critical in earning our customers' trust. That's why we place a unique QR code on each product's label. When the customer scans this QR code with their mobile device, it links them directly to the lab certificates for the specific batch they are holding in their hands. We are the first kratom brand in the market to offer this kind of traceability.
We've launched the store with a full line of Kratom products. From Extracts to Raw, Liquids, Tablets, Capsules & Powder.
Included in that line is the Whole Earth house brand of pure, raw leaf kratom powder.
With an initial offering of Red Bali, Green Borneo, and White Maeng Da Premium line of Kratom powders,
we're certain you'll be more than happy with the test results.
Have a look for yourself. Or scan the QR code on your package to view the tests anytime, anywhere.
Couple this with our unbeatable pricing and flexible quantity selection
and you've just found your new home for pure, raw, premium quality kratom powder.
Keep an eye out for new products to be consistently added as we grow the Whole Earth family line of products!