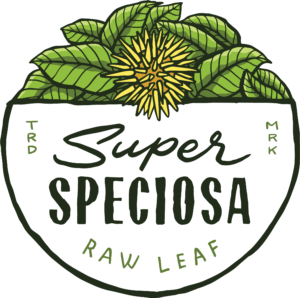 Super Speciosa is an AKA GMP Qualified Vendor. Our facilities are verified by a third party inspection and our kratom meets the American Kratom Association's GMP standards for quality and safety.
Don't just take our word for it. Seeing is believing and transparency is important to us. We are the first brand to introduce scannable QR codes on each product label that link directly to the lab certificates for authenticity, potency, and contaminants.
Engineered by nature, from the jungles of Southeast Asia. Super Speciosa carefully sources its kratom from trusted harvesters practicing sustainable and clean methods in the jungles of Borneo. Our leaf is dried indoors to protect against contamination and then milled into a fine powder. We perform an organic process developed in-house to gently treat the kratom and reduce contaminants, all while maintaining the integrity of the plant. Independent labs are used to test for impurities, contaminants, and adulterants. Our facility and equipment are built to clean specifications and we don't package anything by hand. Add it all up and you get a truly natural product that you can trust!
We understand that our success is a direct result of your experience as a customer and we pledge to do everything in our power to ensure that it is a good one. All of our kratom is finely milled and handled with care. It is packaged by our in-house equipment that weighs and heat seals individual pouches to maximize cleanliness and minimize human contact with your personal goods.
Super Speciosa stands behind the quality of its product. If, for any reason, you are not satisfied with your purchase, please contact us and we will do everything in our power to make you happy. We pride ourselves on our relationships with customers, and we don't want to lose any of you!
Super Speciosa is proud to be recognized by the American Kratom Association (AKA) as a Good Manufacturing Practices (GMP) Qualified Vendor. By earning this accreditation, our team has demonstrated its commitment to consumer safety and raising the bar for quality standards in the kratom community. Good Manufacturing Practices are guidelines that provide for a system of quality to ensure that supplement products meet standards for quality, identity, purity, and strength.
By adhering to GMP standards, Super Speciosa is able to meet customers' demands for safe, lab-tested, and fully traceable kratom products that are severely lacking elsewhere in the market. The AKA has developed a set of GMP guidelines that can be reviewed on their website. To earn this recognition from the AKA, we opened our doors to an independent auditor who inspected our operations and facility. We know that transparency is critical in earning our customers' trust. That's why we place a unique QR code on each product's label. When the customer scans this QR code with their mobile device, it links them directly to the lab certificates for the specific batch they are holding in their hands. We are the first kratom brand in the market to offer this kind of traceability
Super Speciosa is truly a top tier AKA GMP Qualified Vendor. We only sell the very best!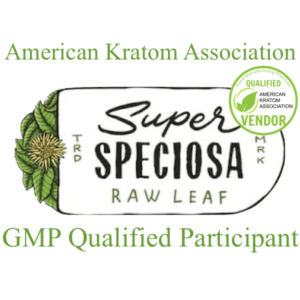 All Super Speciosa Products
Kratom Powders
Kratom Capsules